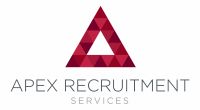 Automotive OEM - brand new home delivery project

An Apex success story
Apex Recruitment was selected as the sole supplier for the provision of a large number of experienced car drivers for a world-leading Automotive OEM supporting their new program of car home deliveries. The initial scope of the project was for us to service one site however upon the commencement of the contract this was then extended to an additional two sites across the country. The initial volume was expected to be 20 drivers, however as the contract progressed it was increased to over 60 drivers and in addition to car delivery drivers there was also the need to supply drivers to car handover centres across the country.

As part of the recruitment process, Apex sourced and met with candidates, setting up briefing sessions at a local hotel. All candidates were required to attend dressed in a shirt and tie as this was the required dress code of the client. Candidates were given a full briefing as to what the role would entail, and an open Q&A session was then held to ensure a full understanding.
Throughout the whole process, the Apex account manager stayed in close contact with both the Director of the client and the line managers. The Apex Director spent time on-site to better understand the requirements of the client and to provide on the spot support to ensure the logistics of the operation worked as effectively as possible.

The operation very quickly became slick and efficient with varying numbers of drivers being supplied on a daily basis.
The feedback received from the client was that Apex had immersed themselves in the business and had worked relentlessly to find the best resource for the task. A fantastic working partnership has been established and the client has commented that Apex will continue to be their go-to people for resource support.