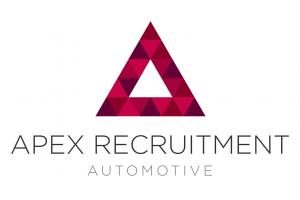 Client Relationship History
Our relationship with the client has steadily grown over a 30-year period commencing with 4 contract staff and progressing as a Tier 1 supplier on both the permanent and contracting PSL. Over the course of this relationship we have also broadened our range of services available to the client and they now have a bespoke recruitment package in place which greatly supports their plans for growth and expansion.
Prior to this assignment, our OEM client had worked with our Chairman Keith Marchington, our Directors Richard Marchington and Neil Johnson, in addition to a team of dedicated account managers, having successfully delivered an exceptional service as an existing recruitment provider since 1986.
Client Objectives
For this particular assignment, an existing division within our large global automotive client, who had relocated to a new site in the Midlands, approached Apex Recruitment in December 2015, following a referral from another department manager. They had an urgent need for a contract workforce to support with completion of a delayed project.
The division's Director required 32 additional contracting staff to the existing permanent workforce to enable the department to ensure the delivery of bespoke, personalised vehicles with special paint with high specification finishes that showcase the best of our client's model range including high performance options, ultra-luxury products and limited edition collector models to their customers.
Bespoke Package
As an agency, we are renowned for building and nurturing relationships with clients by staying acutely aware of the client's business needs and having the unique ability to be flexible with these changes.
In nurturing such a relationship, we have been able to ensure continuity of service with our client resulting in a lack of business interruption. Our client has a dedicated team of Apex professionals supporting their account with a full understanding of job specifications and categories. Due to our ability of identifying the highest quality of candidates for the roles our client has maintained low attrition rates of personnel. Furthermore, our ability to uphold the supply of high volumes of staff with exceptional quality against stringent deadlines has further cemented our position as trusted and respected advisor to the client.
As always, this project was treated with the high standards and practices which we set and adhere to. On receiving our objectives and project deadlines for this assignment, we compiled a strategic recruitment plan outlining our strengths, network and capability in the niche area of our client. In doing so, we once again successfully met and exceeded all goals and expectations.
How we demonstrated this:
Our ability to source 'hard to find' candidates in a difficult market, through networking, headhunting and a mix of traditional and innovative sourcing approaches
Our strong relationships with the business/hiring managers and the in-house recruitment team
Apex's existing in-depth knowledge of their business, culture and brand values
Our candidate experience policy, with specific emphasis on the promotion of the client organisation
We also demonstrated our ability to supply the right people, with the right skills, at the right time, by delivering on their requirements throughout the application process. Despite the client's requirements increasing mid-way through the project from 32 contractors to 50 contractors, our team adapted efficiently to these changes. Through consistent, clear and concise communication they successfully filled all roles, and delivered strong, qualified candidates for the contracting roles available.
Following Apex's successful appointment of contractors, we continues to share an enviable client relationship with the internal recruitment team and both organisations enjoy a mutually beneficial partnership.
The Results:
Apex received excellent feedback from the client on meeting their requirements on time
Our client has requested our support in a new project for 2016-2017 with an additional 26 people required for 3 months between October and January
Apex continues to provide support staff to multiple areas of the business
Due to the high calibre of candidates our client has retained 14 contractors in this area and a number of those contractors are now being considered for permanent positions in the near future
Apex continue to offer on-site support for our contractors
Apex Recruitment remains a trusted recruitment partner to the client