The Apex Apprenticeship
Apex Recruitment Services provides a fantastic opportunity to start climbing the career ladder and we strongly believe in nurturing and supporting new talent. Based in the core team, we'll support and develop you providing you with the skills you need to be a success in the world of work. Over the past 5 years, we have supported 3 of our staff through their apprenticeships
About the apprenticeship
You will be enrolled onto a Level 2 Apprenticeship framework – the focus could be Recruitment, Business & Administration, PR & Marketing or Finance (depending on which area you have been recruited for) – in all of these you will cover key skills and you will choose the most relevant modules with the help of your dedicated tutor and the Company.

Apprenticeships will generally last between 18 months – 2 years, during which time you will have regular visits from your tutor and day release to college when required.
You will be doing a substantive role; however, time can be put aside for you to concentrate on your college work and we will check in at regular intervals to ensure you are coping with the workload.
At the end of the programme, you may decide to continue to Level 3 – either way, you will have earned a recognised qualification, gained new skills and some great experience!

The Pay
We don't pay the minimum wage to our apprentices.
Why?
Because we believe our apprentices do a real job for us – and if they're doing a job, we want to reward them properly.

That's why our apprentices will start on a minimum of £18,000 per annum (possibly more if they have the relevant skills or experience). So anyone joining on our apprenticeship programme can be assured that they will be earning a real wage, right from the start.

The Perks

Apart from a fantastically fun working environment (check out our video above!), all our apprentices are initially placed onto our Business Support bonus scheme. This pays a percentage of salary every month, depending on how well the Company performs. The more profitable the organisation, the higher the bonus percentage!
We also offer subsidised private healthcare, and make higher employer contributions than required to our pension scheme.
In our opinion, this is great – but nothing can beat coming into work every day and enjoying what you do. We are strongly of the opinion that the biggest perk is coming in to a supportive and friendly, welcoming office where people will go out of their way to ensure you become a valued member of the team!
Apprentice Stories
We're quite passionate about our programme, but don't take our word for it! Past and current Apprentices tell us about their experiences and why the programme was the right choice for them.
Read their stories >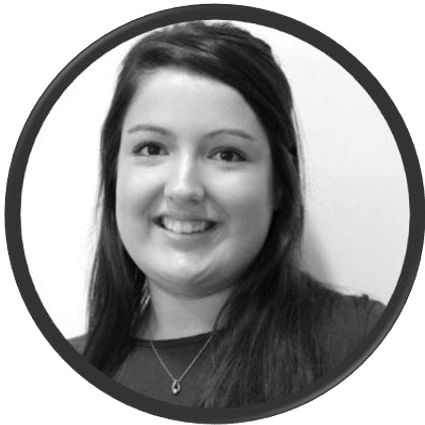 Sarah Washbrook
I joined Apex to try and kick start my career when I fell into retail after completing my A levels. I saw that Apex were advertising for an apprentice within the Automotive department and thought it would be a brilliant opportunity for me to gain some experience within a business environment and potentially open some doors for me to other opportunities.
It certainly did this as after having completed the apprenticeship I went from carrying out business administration to payroll and administration to now progressing to being able to cover the whole payroll manager function. As an overall, I found the apprenticeship hugely successful as it's given me that work-based environment knowledge alongside gaining a qualification. This has boosted my confidence and developed me as a person giving me that great career start. I'm now looking forward to growing my skillset even further!


To apply you need:
Preferably have a A* to C grade GCSE in English and Maths and the right to work in the United Kingdom
We look forward to receiving your application!
Apply here
Please include your cover letter and attach your CV below:
* Indicates a required field